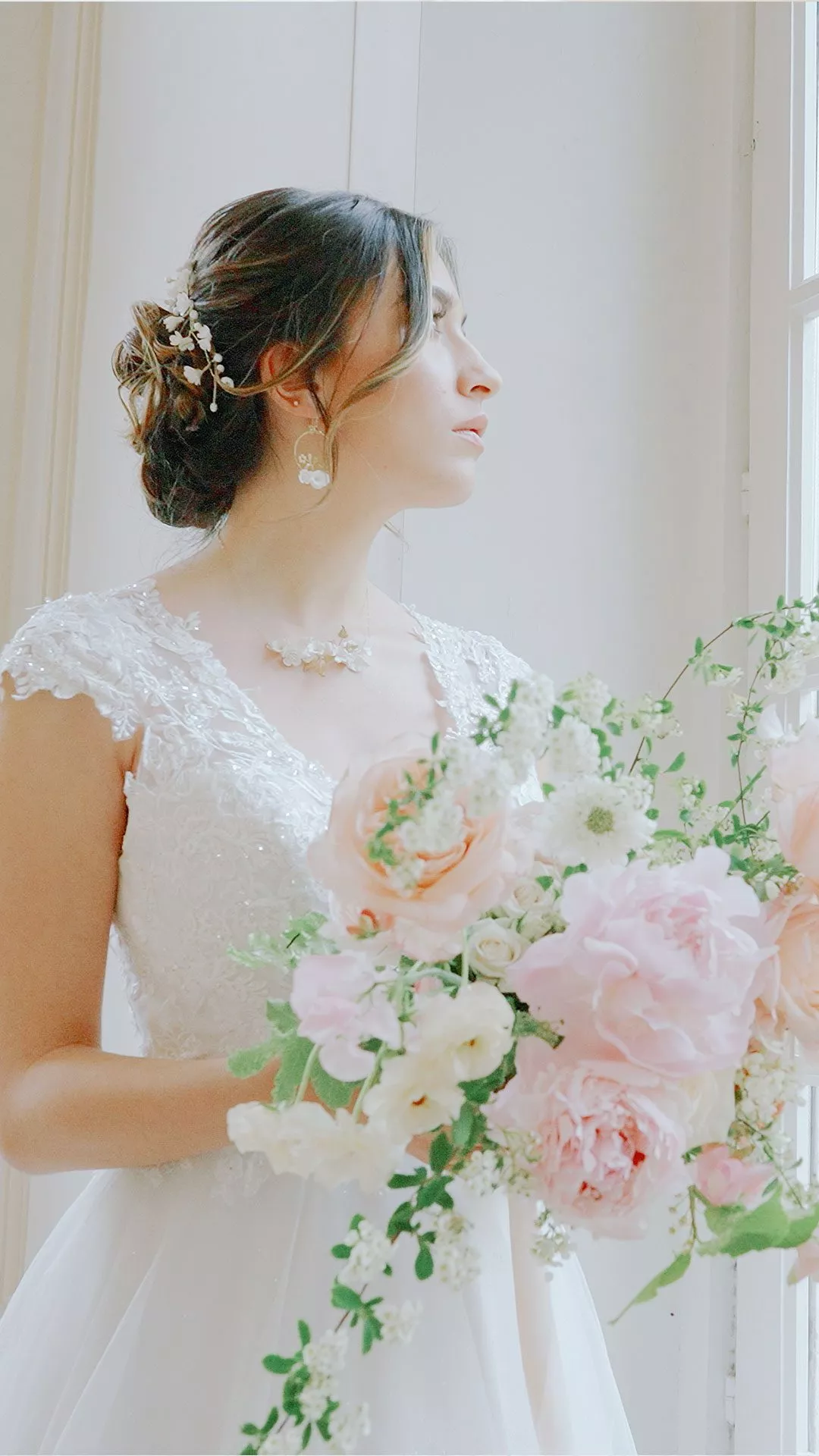 Passionately capture your incredible love stories in a natural and discreet way.
WHERE DO YOU LIVE? Do you travel?
I'm based near Paris - It's a central location that allows me to move easily throughout France but also internationally. Being able to travel to film lovers is a great opportunity in this profession. Each trip is an adventure and invaluable human encounters.
WHAT STYLE OF IMAGE DO YOU PRODUCE?
I am particularly fond of natural and luminous images to be the most faithful to the elegance of the weddings I have the pleasure to shoot. I like "Fine Art" type images; I am a big fan of beautiful light. In two words: natural and bright.
HOW DO YOU WORK?
In the most discreet way possible so that you can enjoy your privacy during this beautiful day, without elaborate staging with attention to detail. I do a small batch of weddings per year so that I can fully concentrate on each one.
HAVE YOU EVER SHOT AT THIS LOCATION?
I sometimes come back to shoot a wedding at a venue I've been to before, but I have to admit that I prefer to come with a fresh perspective on a wedding by discovering the venue. I know the bride and groom feel safe knowing that I know the place... but from an artistic and creative point of view, I'm more into the "Wow" effect that I convey in my films.
HOW LONG DO WE HAVE TO WAIT TO WATCH OUR FILMS?
I know how eager the bride and groom are to discover and relive the intensity of their wedding day through my films. I strive to provide a custom editing and storytelling for each film to transcribe in great detail the emotions of this wonderful day. That's why the delivery time for the short and/or long film varies between 1 and 2 months from the day after the wedding date.
To know all the proposed packages, I invite you to send me a request with the information form that you will find on the contact page or by clicking on the button below