French wedding videographer
Domaine Chateau France
Featured wedding video
Relive the time of a film, the most precious moments of your wedding
You will find below a selection of wedding videos that I had the pleasure of making during his last years.
Award-winning french wedding videographer in France and internationally
Wedding videographer prices and packages
For couples sensitive to aesthetics, seeking excellence and simplicity for their wedding film.
Find out for help
French wedding videographer's guide to a successful wedding video
Your wedding day is an unforgettable occasion. It marks the start of a journey with your partner, a moment of celebration surrounded by your loved ones. To immortalize this unique moment, there is nothing like a talented wedding videographer who will be able to capture every moment in an authentic and moving way. But how do you choose the ideal videographer from the plethora of options available? Don't worry, I'm here to guide you through the process too.
Understand the importance of a wedding video
Why make a wedding video?
A wedding, wherever it takes place, in the North, the Center or the South of France but also abroad, is a sincere celebration of two people. It's one of the most extraordinary days of their lives. Whether classic or original receptions, ceremonies are important moments of contemplation. This day is filled with exchanges, reunions, laughter and sometimes tears of joy. Warm testimonies are expressed through hugs and speeches that we want to remember in the smallest details forever.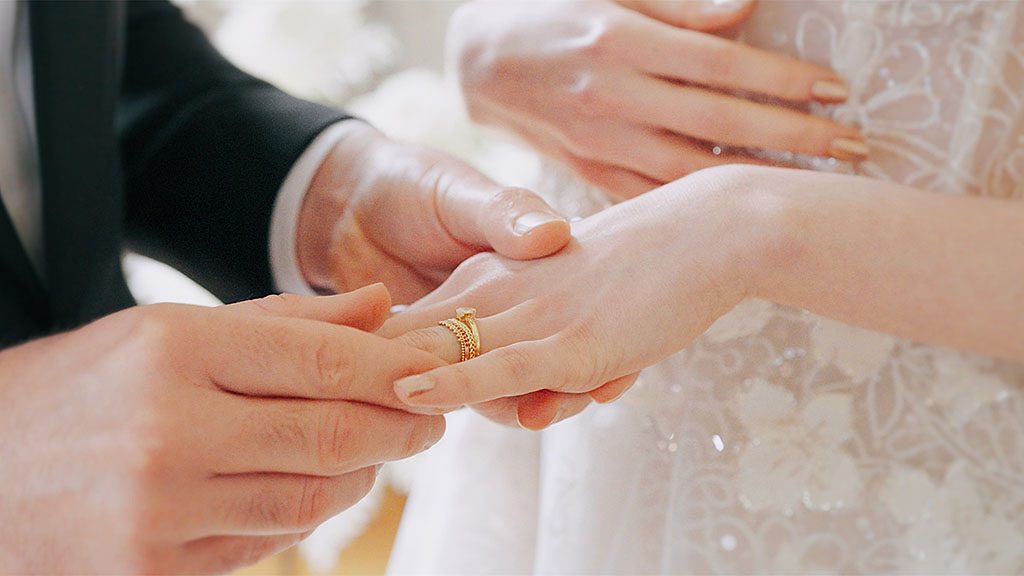 The role of the wedding videographer
Couples hire a wedding videographer to capture the strong and moving moments of their special day. At the heart of their quest, they want a professional capable of capturing key moments and transforming them into lasting memories.
The wedding videographer is not simply a spectator armed with a camera, but rather a skilled and sensitive storyteller. Her mission is to capture every meaningful and emotional moment of your wedding day, from the sweet thrill of the ceremony to the jubilation of the reception, to the tenderness of the first dance and the brilliance of the speeches.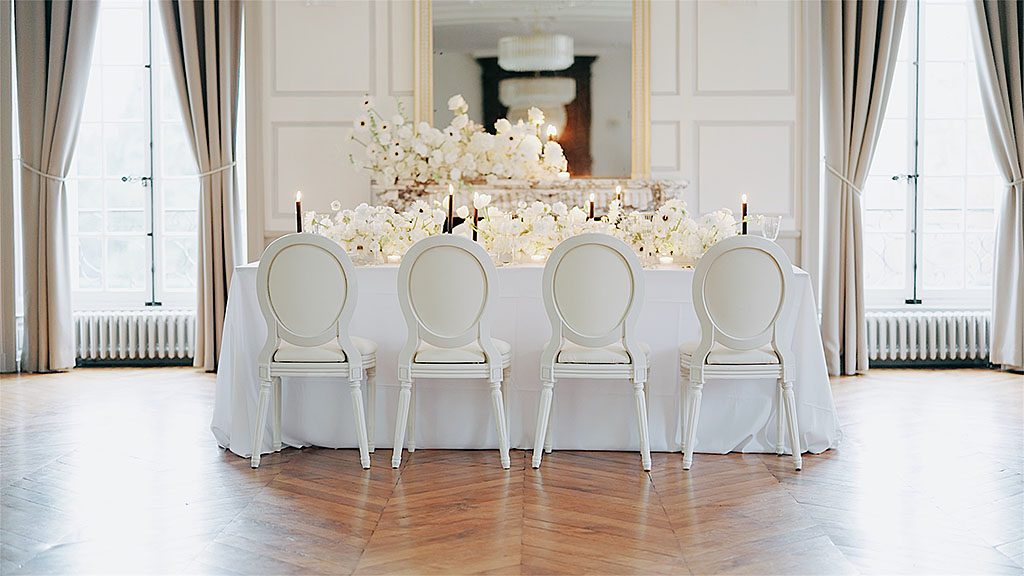 I am committed to doing a small number of weddings per year. I create unique, personalized films that capture the essence of each couple. I believe that every wedding is unique, and therefore every video should be too. I work closely with the bride and groom to understand their expectations, preferences and vision, in order to create a film that truly reflects them.
Is it just as important as the wedding photographer?
You might wonder why spend part of your wedding budget on hiring a professional videographer. You have already hired a photographer; you will have images to remember this unique day. The answer lies in the emotional power of these videos. The memories the videographer captures are the ones you will cherish forever. They will allow you to relive the deep emotions felt in the voices during the wishes, the spontaneous laughter and the love shared on this memorable day, again and again. Their images and sounds will become precious treasures for you, your family and future generations.
Music also plays a crucial role in creating magical wedding videos. By choosing pieces that resonate with the atmosphere and emotions felt during the day, I give an extra dimension to each sequence.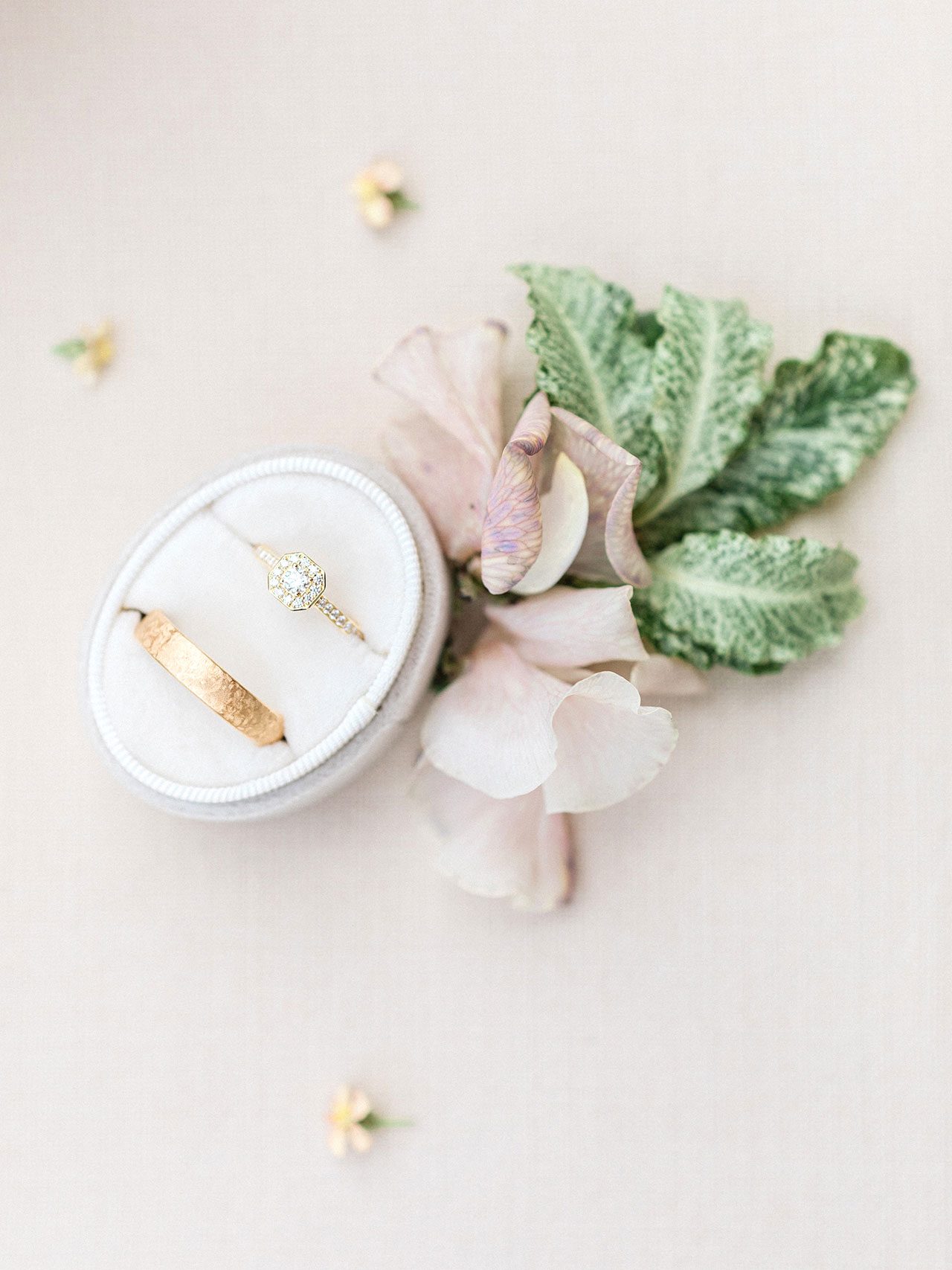 Whether you are getting married in Paris, Rennes, Nantes, Orléans, Bordeaux…Where to find a wedding videographer in France?
Search engine
One of the most common methods of finding a wedding videographer is to search online. Search engines like Google are full of options. You can narrow your search using keywords like "wedding videographer [your area]" to find professionals near you. Be sure to browse their websites, view their portfolio, and read customer reviews to get an idea of their work.
Google reviews
Another valuable source for assessing a wedding videographer's reputation is to look at Google reviews. Many wedding videographers have a Google My Business page where clients can leave reviews and ratings. Browsing these reviews gives you a first-hand look at what other brides and grooms have experienced. Look for videographers with a significant number of positive reviews and read the comments carefully to understand what delighted previous couples. Google reviews can help you gauge the reliability, professionalism, and quality of service of a wedding videographer before you even contact them.
I invite you to read the testimonies that the bride and groom left on my Google profile in order to reassure you about the deliverables that I have achieved in recent years. Each wedding has been set up according to the wishes of the bride and groom in order to suit them 100%.
Blogs
Wedding blogs are a wealth of information for future brides and grooms looking for a videographer. Many specialty blogs feature articles and recommendations on wedding professionals, including videographers. Browse these blogs to discover wedding videographers whose style matches your preferences. You can also find real wedding stories with videos to give you an idea of the work of different videographers.
I have been published on the blogs: French Wedding Style – Wedding Chicks – Adoré blog – It is therefore natural that I invite you to visit these sites to find inspiration.
Wom marketing
Word of mouth is a valuable source for finding a trusted wedding videographer. Ask your friends, family and colleagues if they know any recommendable videographers. Personal recommendations are often based on real experiences and can help you find a professional whose personality and work style match your expectations. Don't underestimate the power of the social network in your quest to find the perfect videographer for your wedding.
Word of mouth also works very well for me. There is often a brother, a sister, a cousin, a friend who gets married the following year. I am always delighted to see brides and grooms that I have the pleasure of filming before in a wedding. To hear from them and often see that the family has grown.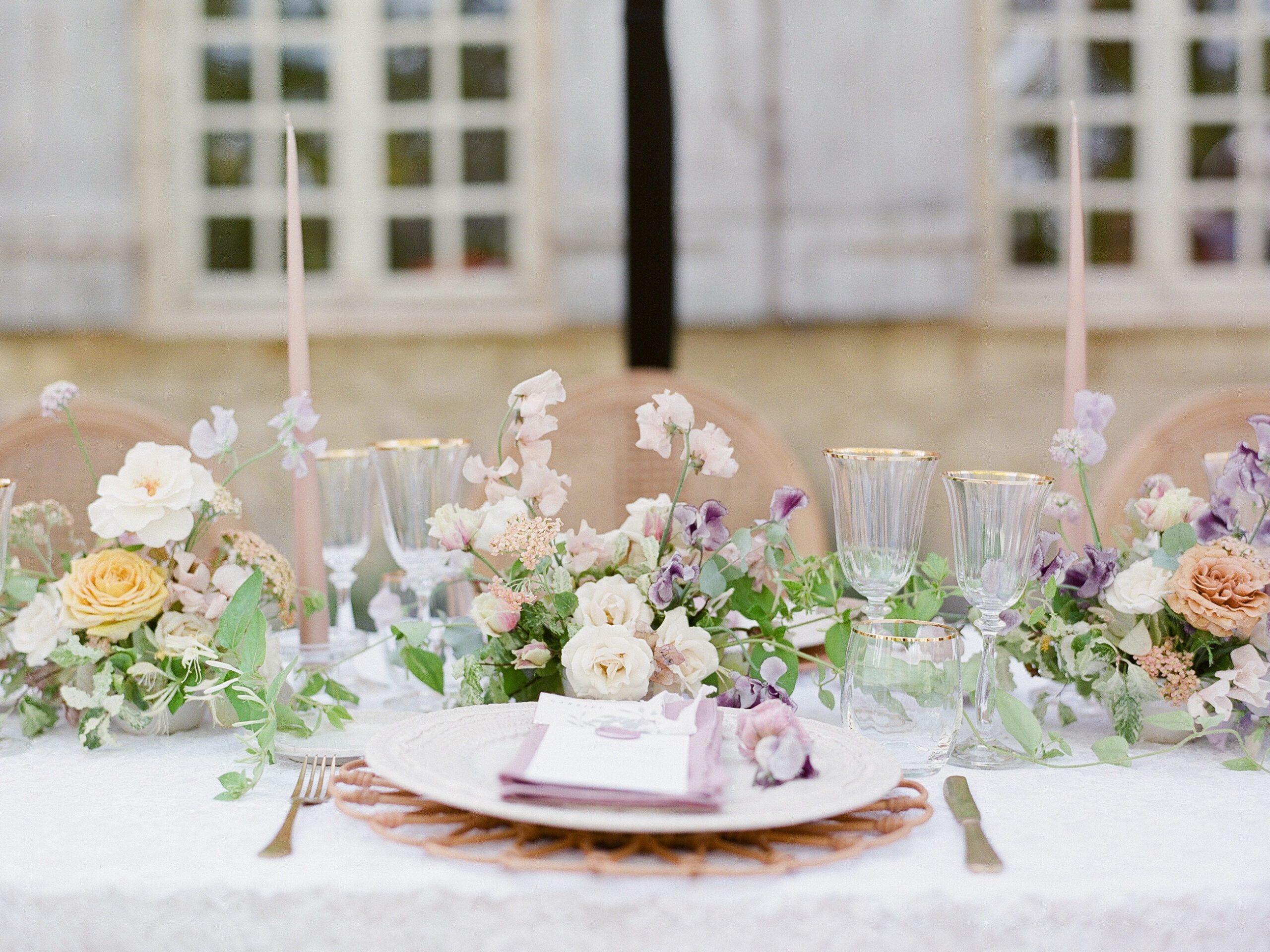 How to choose the best wedding videographer / cameraman for your wedding?
Study their portfolio
One of the first steps in choosing the perfect wedding videographer is to explore their portfolio. The previous wedding videos they have created will give you an insight into their filming, editing and storytelling style. Pay attention to videos that touch you emotionally, because that's where the videographer magic lies.
You can watch a selection of wedding videos on my site. They will give you an idea of the type of cinematographic images that I produce. But don't forget that each video has been filmed and edited to please the bride and groom… and only for them. You may recognize yourself, but know that each wedding is unique and therefore the film that I will make will be just as much.
Consider their experience
Experience is an essential element. A wedding videographer with years of practice behind him or her has likely encountered various challenges and developed skills to overcome them. This experience can make the difference in the quality and professionalism of their work on the wedding day.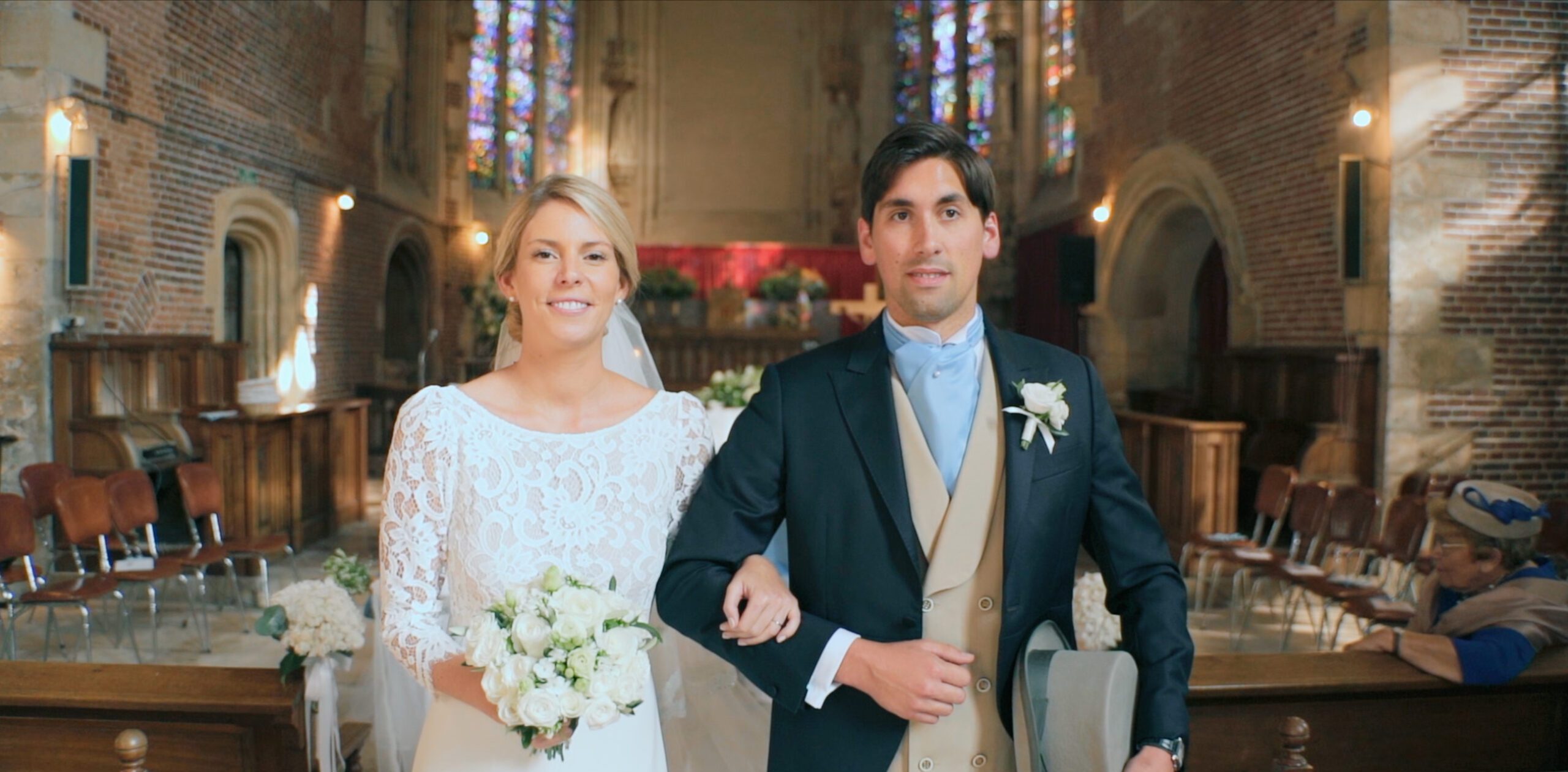 With 6 years of experience in this field, I have implemented a process that respects your time and your desires. I like to do a small batch of weddings per year so that I can concentrate fully on each one.
It is essential to understand in detail what you are paying for your wedding videographer services. Ask the videographer to clearly explain to you what is included in the package and what might incur additional costs. Full transparency will help you avoid financial surprises.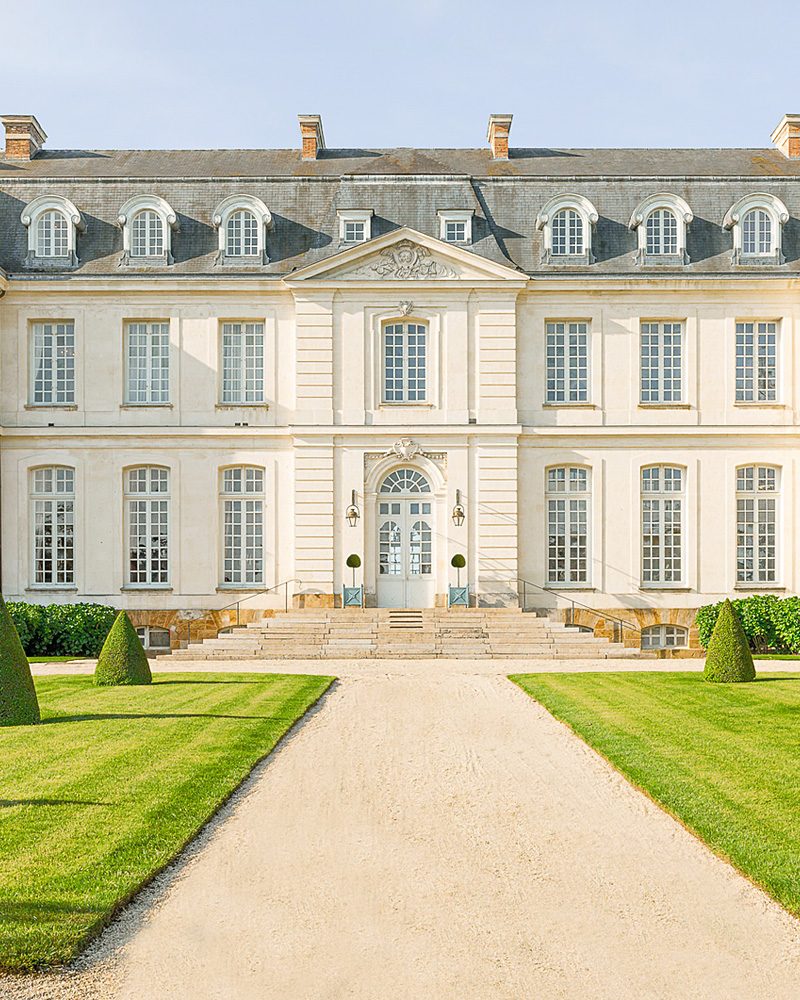 Understand their profession as videographers and their storytelling style
Each videographer has their own storytelling style. Some prefer a documentary approach, capturing moments as they happen, while others opt for a cinematic style, creating more artistic and narrative films. Choosing a videographer whose style matches your preferences and the story you want to tell is crucial.
My role as a wedding videographer – cameraman – filmmaker is to film the course of the day. The most discreetly, without intervening, without poses always ready to capture the unexpected that fills this day.
Find out about the services offered
The videographer can often be present from the preparations until the end of the reception. You can of course personalize the duration of his presence according to your needs.
Learn about the different mounting styles offered. Some videographers offer short, dynamic edits, while others specialize in longer, narrative wedding films.
Passionate about the stories of the couples that I had the pleasure of following. I make films that are like a testimony to what matters most to you, in the company of the people who are dear to your heart. It is therefore essential to get to know each other in order to perfectly meet your expectations. I invite you to contact us to discuss your needs together.
Determine your services and request a contract
Before you start looking for a wedding videographer, determine a realistic budget that you are willing to spend on videography. This will help you target professionals who fall within your price range, so you don't waste time looking at options that are beyond your budget. Once your decision has been made, the wedding videographer will establish a contract in which the entire service will be included.
3 qualities to look for in a wedding videographer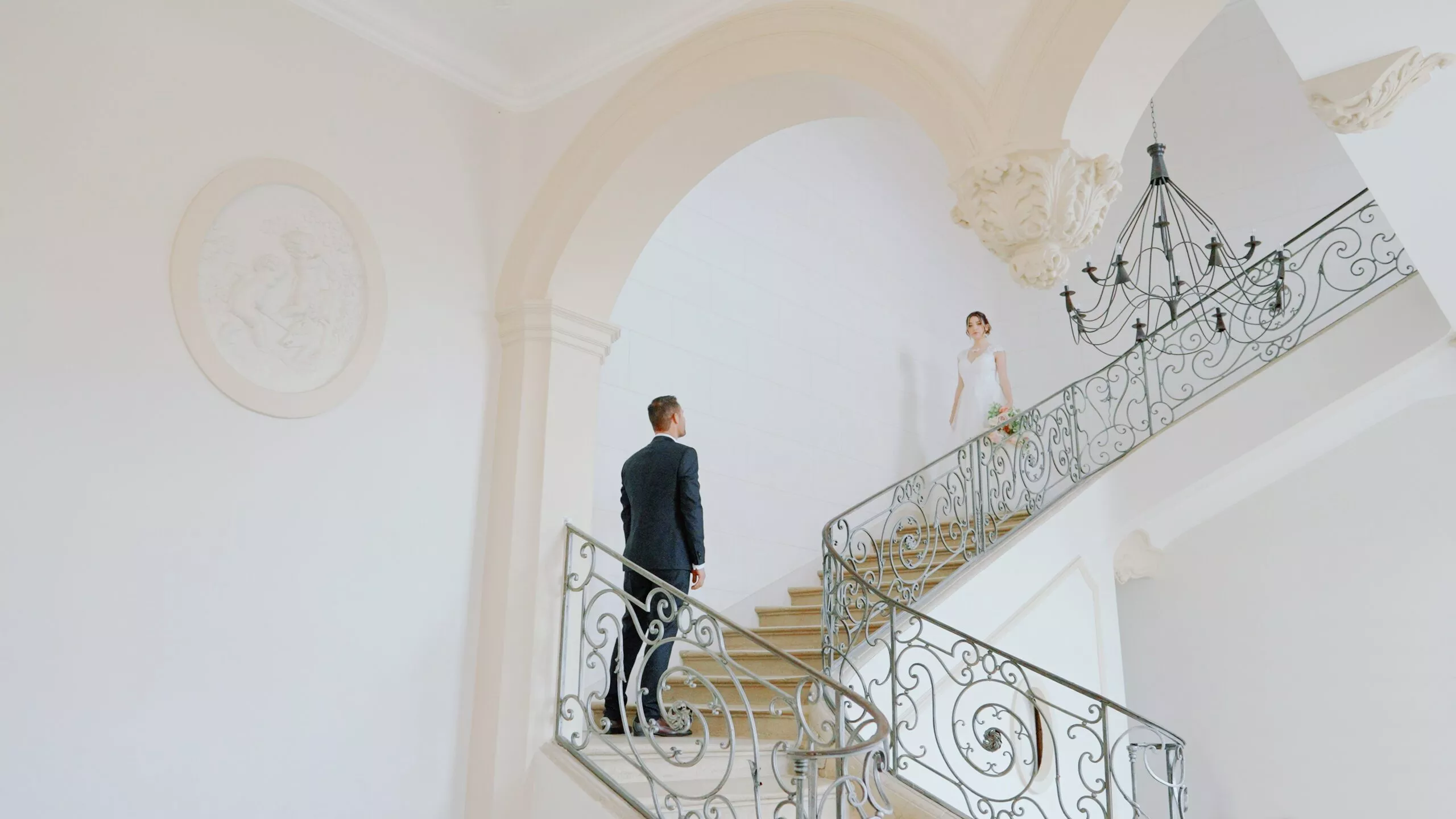 1.
Professionnalism
A professional wedding videographer is not only an expert in filming and editing, but also has project management skills. They must be punctual, respect your wishes and be ready to collaborate harmoniously with other providers. A professional will know how to blend into the day without disrupting events while capturing key moments.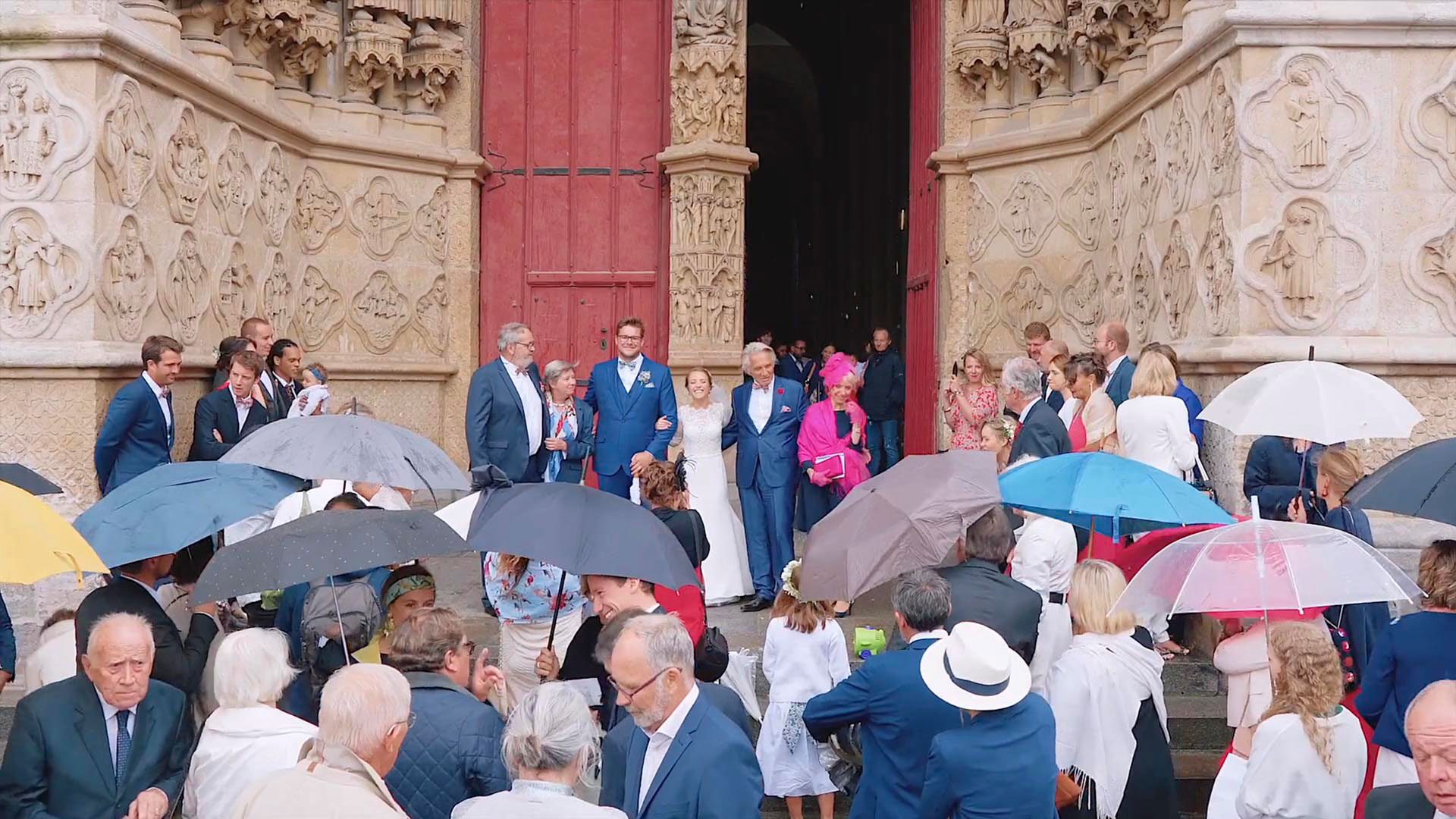 2.
Adaptability
Weddings are inherently unpredictable, with elements that can change in an instant.
A quality wedding videographer must be able to adapt to different situations. They must be prepared for the unexpected, to handle changing weather conditions and to capture the spontaneity of moments.
3.
Communication
Communication is a crucial skill for a wedding videographer. They must be able to communicate effectively with you, your family, friends and other providers.
Clear and open communication ensures that all parties are in sync, contributing to the success of your special day.
How can the bride and groom prepare for the first meeting with a wedding videographer?
Write down the questions to ask so you don't forget anything
A professional wedding videographer is not only an expert in filming and editing, but also has project management skills. They must be punctual, respect your wishes and be ready to collaborate harmoniously with other providers. A professional will know how to blend into the day without disrupting events while capturing key moments.
Here is a small list of questions to ask fellow videographers if they do not provide you with information on these points themselves:
What is your experience as a wedding videographer?
What is your wedding video storytelling style?
How do you deal with unexpected events on the wedding day?
How do you do video editing for a wedding?
How to choose the music?
What are the delivery times for the final video?
And most importantly, know what you want
It's also essential to have a clear idea of what you want from your wedding video.
Are you interested in a video that captures the raw emotion of the day or do you prefer a more artistic wedding film? Having a clear vision of your expectations will help the videographer understand your needs and personalize their approach.