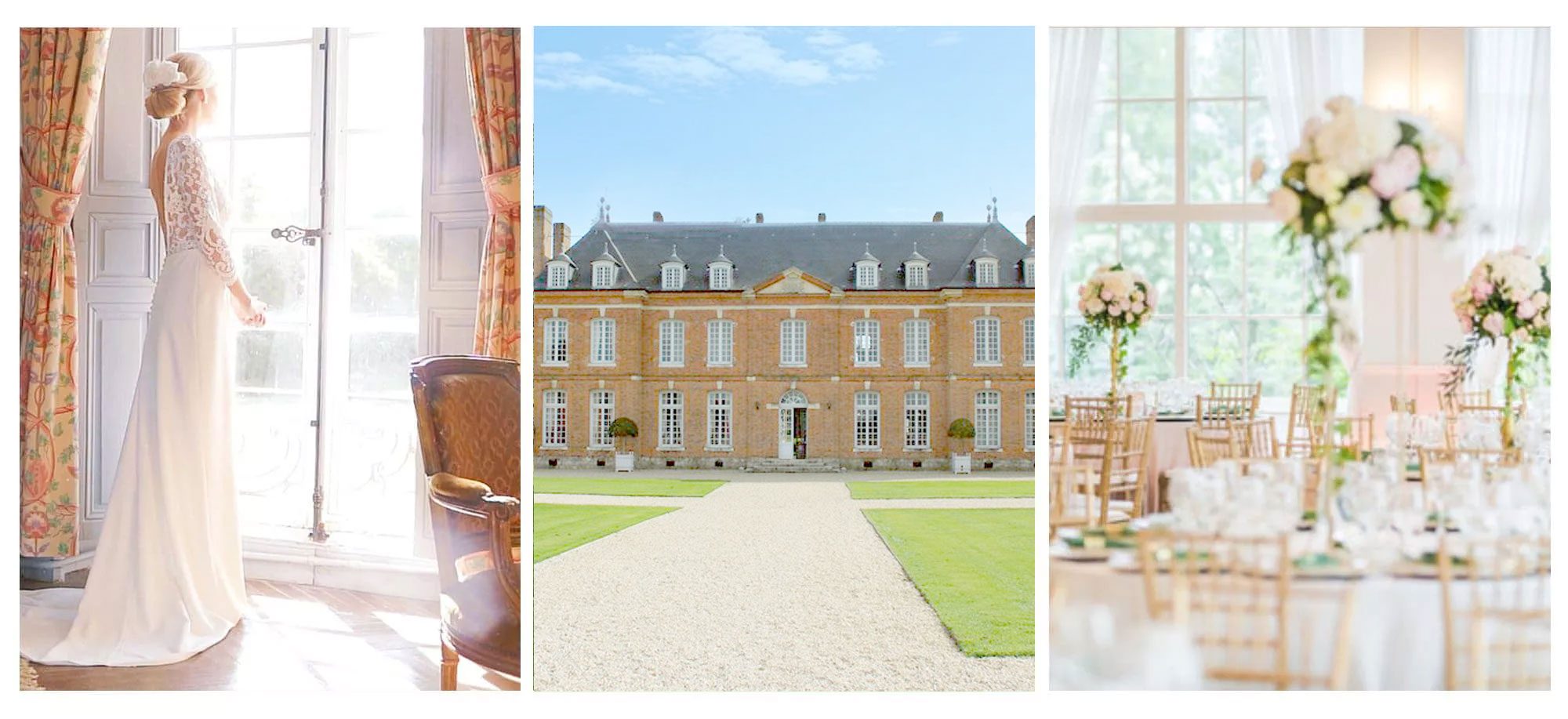 Vidéaste mariage au Château de Mondetour | DOMAINES & CHÂTEAUX
Vos proches, vos amis auront leurs récits de votre mariage au Château de Mondetour, leurs anecdotes, leurs souvenirs, leurs impressions, par le prisme de mes images de vidéaste de mariage, je veux que vous ressentiez à nouveau les émotions de cette journée exceptionnelle. Celles qui vous bouleversent et vous émeuvent, avec cette impression que tout se déroule comme dans un rêve. Afin de raconter cette belle journée pour vous et pour les générations futures, je filme la beauté et les moments de la manière la plus discrète, la plus intime et la plus belle pour créer un film authentique de votre journée. Cela passe par des détails, des choses qui vous échappent, des petits moments qui racontent votre histoire.
WEDDING VIDEASTE | Domaines & Châteaux
A unique experience for an incredible day
I make sure that my couples have the most pleasant experience possible, from the first contact to the delivery of the final video. I know how precious your time is and how difficult it is to make the right choice of provider. With many years of experience in this field, I have set up a process that respects your time and desires.
I started my story with a professional career in communication. Then, after several years managing advertising campaigns, I got bored with what I was doing. There was no longer any sense in what I was producing.
A few years ago I made a wedding film for my family as I had the professional video skills. I had so much fun on that day that it became obvious that this was my path. So I filmed three weddings of friends in the following months. By the second year I had grown to nine weddings and then to fifteen in my third year. I like to do a small batch of weddings a year so that I can concentrate fully on each one. Passionate about the stories of the couples I have had the pleasure of following.
Before the wedding,
Votre expérience commence par un rendez-vous avec moi par téléphone, visioconférence ou en personne. L'une de mes parties préférées dans ce métier et de pouvoir rencontrer de nouveaux couples… et de faire leurs connaissance en écoutant leurs histoires d'Amour.

J'ai plaisir à rencontrer, pour de vrai les futurs mariés pour peu que je sois disponible ; la période « hors saison », de décembre à mai, est d'avantage propice à ces rendez-vous à ce moment là de l'année. Je me rends du mieux possible disponible pour vous rencontrer en ligne ou par téléphone.
After our meeting, I will send you your contract so that you can read it calmly without delay on my part. Thirty days before the wedding, I will send you an e-mail asking for a detailed schedule. Through my years of experience, I have been able to focus on the most important information I need from you to ensure that the day runs smoothly and does not demand too much of my couple or cause unnecessary stress.

I am still available to talk to you a week or two before the wedding to confirm the final details. This is a good time to let me know about any new additions or reminders of any additional things I should know.
On the wedding day,
Heureux de faire partie de votre grand jour et prêt à travailler, j'arrive avec un peu d'avance pour faire plus ample connaissance. En règle générale, j'arrive avec deux à trois heures avant la cérémonie et pars quinze à trente minutes après l'ouverture de bal. Mon objectif est de capturer votre journée de manière élégante et authentique. Afin de créer un souvenir dont vous vous souviendrez et dans lequel vous vous reconnaitrez.
Parfois je peux occasionnellement vous demander de vous déplacer dans une autre zone d'une pièce avec un meilleur éclairage, mais jamais en dirigeant de trop. Je veux faire en sorte que votre journée soit filmée de la manière la plus naturelle possible. Heureux de travailler de concert avec les photographes de mariage pendant votre journée, c'est l'occasion de connaître de nouveaux visages. Je filme toujours en respectant votre intimité.

Ensuite, je travaille dur pour m'assurer que mes films soient conçus à la perfection et j'utilise mon expertise dans l'image pour couvrir tous les moments de la journée afin qu'aucun événement ne manque. J'étudie rapidement une situation pour la mettre en image afin qu'elle soit présente dans votre film. Toujours à l'affut, je regarde toujours autour de moi ce qui se passe dans le but de capturer ces moments authentiques.
After the wedding,
Après le jour du mariage, je commence à regarder l'ensemble des rushs de votre mariage. De nombreux facteurs contribuent au temps qu'il faudra pour monter votre film personnalisé. D'autant plus que je m'efforce de fournir à chaque couple un film unique en son genre. Un reflet de qui vous êtes. Je stipule dans votre contrat, mais à titre indicatif le délai moyen pour recevoir votre film de mariage.

Ce temps est de un à deux mois selon la saison. J'utilise des ressources de haute qualité pour choisir la meilleure musique pour e style de votre film. Je fais en sorte de faire un choix qui vous corresponde, de quelque chose que vous aimerez mais je peux aussi vous fournir mes ressources si vous préférez que le choix vous incombe.
Puis je livrerai votre film de mariage par téléchargement numérique, pour vous assurer de le recevoir dans la meilleure qualité possible. Une page privée accessible par mot de passe vous est réservée. Cette méthode conserve la meilleure qualité, mais vous permet de visualiser facilement vos nouveaux souvenirs sur votre ordinateur, votre tablette et bien évidemment sur votre téléphone préféré. J'aime beaucoup faire une visioconférence avec vous pour regarder ensemble votre/vos film(s). Et lorsque les émotions vous submergent, je sais que mon travail est à présent accompli.
WEDDING VIDEASTE | Domaines & Châteaux

Mon travail est une passion, il est gratifiant de capturer les souvenirs pour mes mariés qu'ils garderont jusqu'au bout de leurs vies mais aussi les générations futures. Lors d'un mariage, je capture la journée au fur et à mesure qu'elle se déroule de manière immersive. Je suis si heureux que vous soyez ici et que vous souhaitiez en savoir plus sur moi. J'ai hâte d'en savoir plus sur vous.

À bientôt, Emmanuel